Medical Bandage Manufacturer & Supplier
JINYE is a leading manufacturer and supplier of medical bandages and gauze. With a wide range of products, including syringes, blood collection needles, Intravenous infusion sets, medical tubes, collection tubes, medical bandages, gauze, and wound dressings, we bring extensive experience to the field.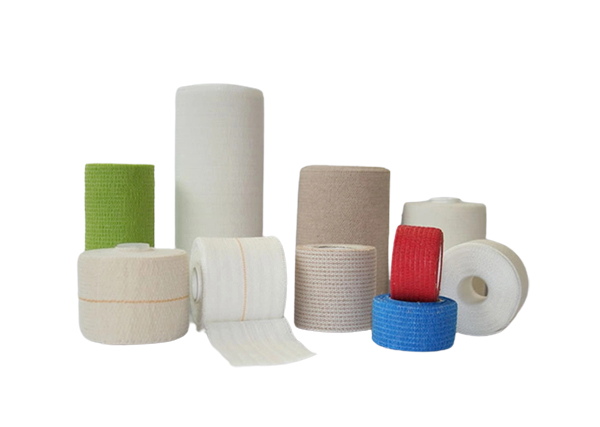 Our Quality Products And Meticulous Service
JINYE based in China, is an exporter of disposable latex gloves,nitrile gloves, protective clothing and medical related products with rich experience.
Material: 80% cotton +20%spandex
Weight: g/m2   70g,75g,80g,85g,90g,95g,100g, etc
Color: Bleached white, natural white, red lines or blue lines
Specifications:2.5cmx4m, 5cmx4.5m, 7.5cmx4.5m, 10cmx4.5m, 15cmx4.5m, 20cmx4.5m, 30cmx4.5m
Function: Hemostasis, Ventilation
Application:  Hospital, clinic, outdoor, first aid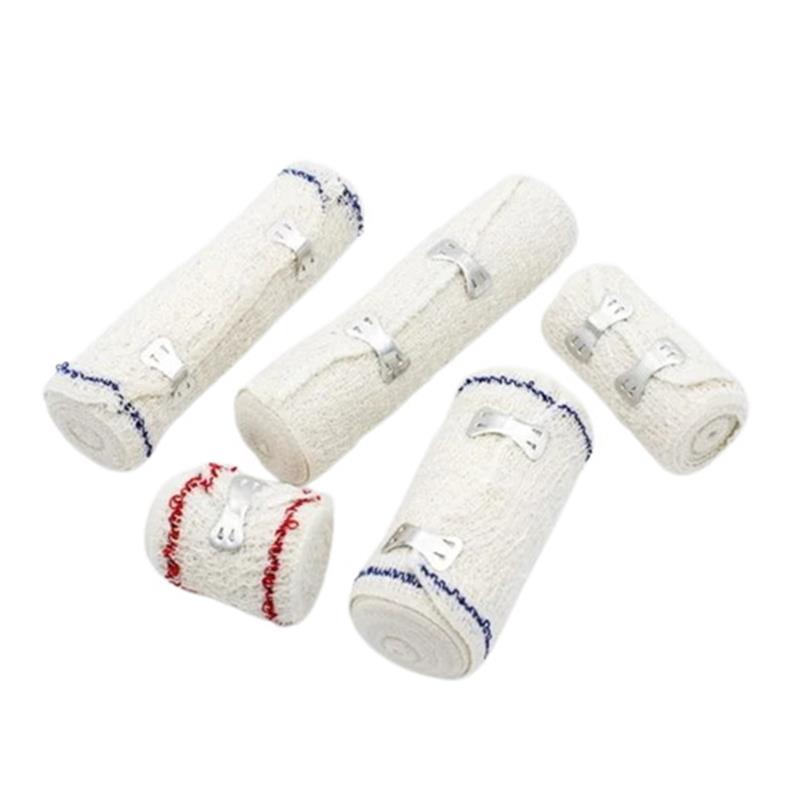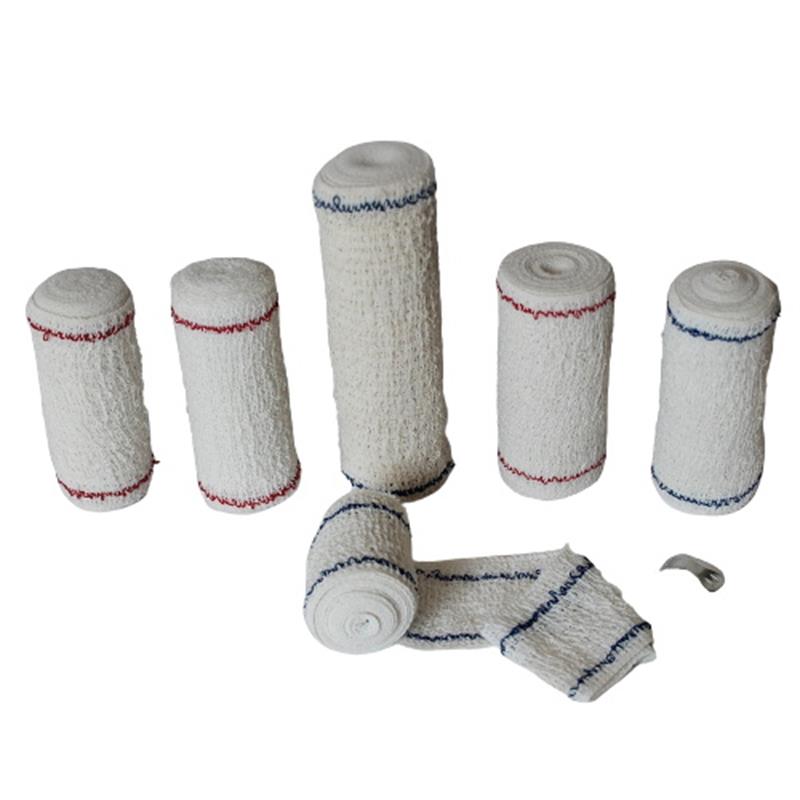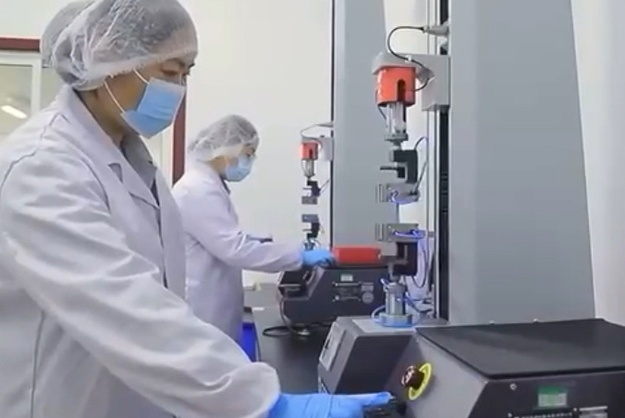 Material: Viscose + Cotton
Size: 30g,40g,45g,50g,55g etc
Weight: g/m2 
Color: Natural, Skin, Bleached
Function: Hemostasis
Application:  Hospital, clinic, outdoor, first aid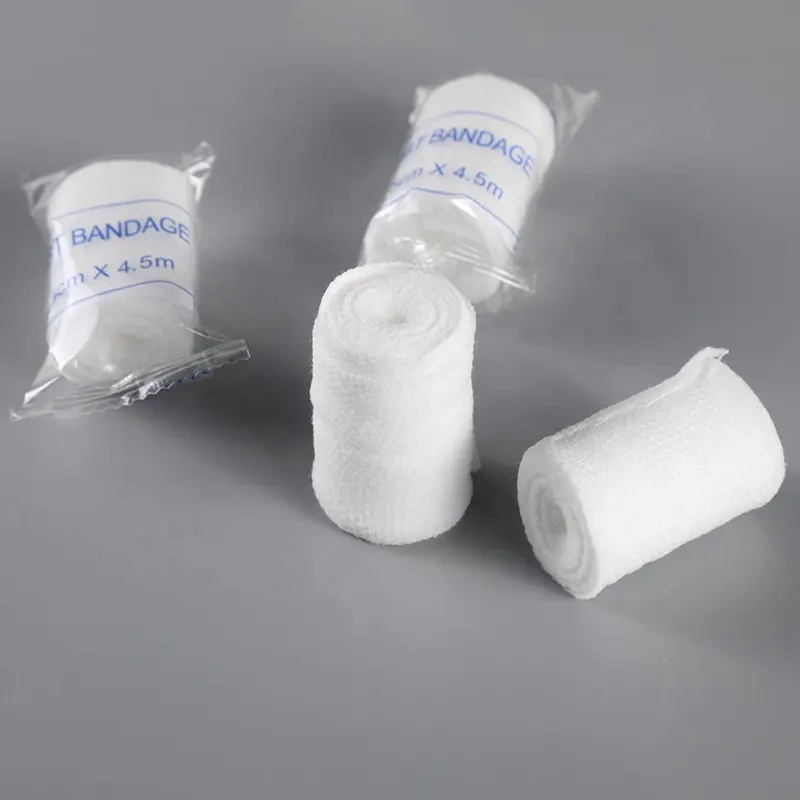 Material: Gypsum powder + Gauze
Length: 270cm, 300cm, 360cm, 400cm, 460cm, 500cm
Width: 5cm, 7.5cm, 10cm, 12.5cm, 15, 20cm
Size: 5cmX2.7m,7.5cmX2.7m,10cmX2.7m
Color: White, skin color
Function: Hemostasis, Ventilation
Application: Suitable for orthopedic fracture fixation, deformity correction, inflammatory limb immobilization, osteomyelitis, bone tuberculosis, bone tumors and osteoarthroplasty, limb fixation and mold model making, etc.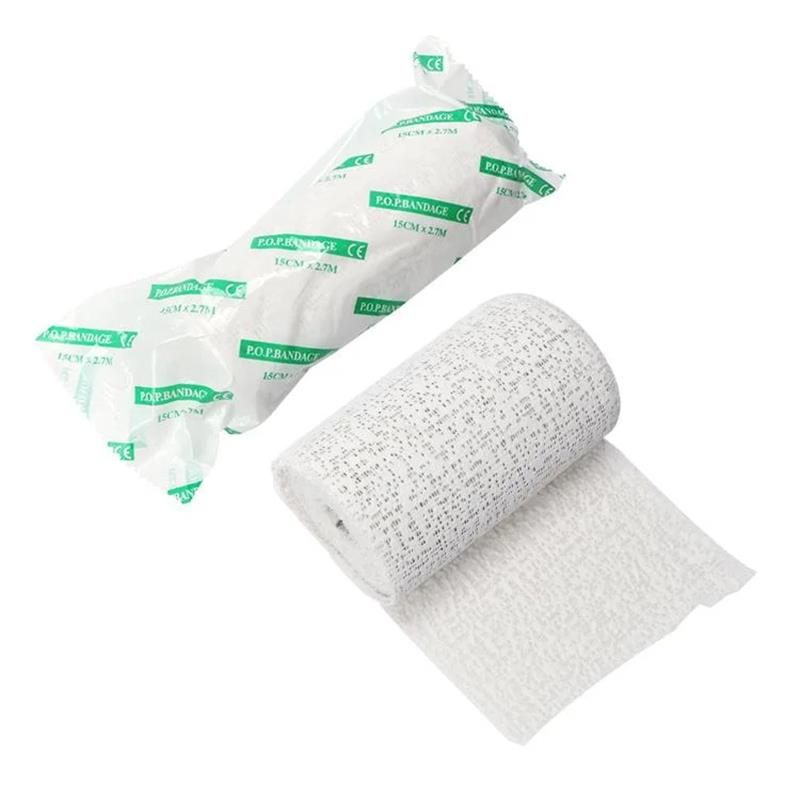 Medical Triangular Bandage
Material: 100% Cotton or Non-Woven Fabric
Yarn: 21′s, 32′s, 40′s etc
Mesh: 20, 17, 13, 11 Threads
Color: White, skin color
Feature: Disposable, latex-free, soft, breathable
Application: Hospital, clinic, outdoor, first aid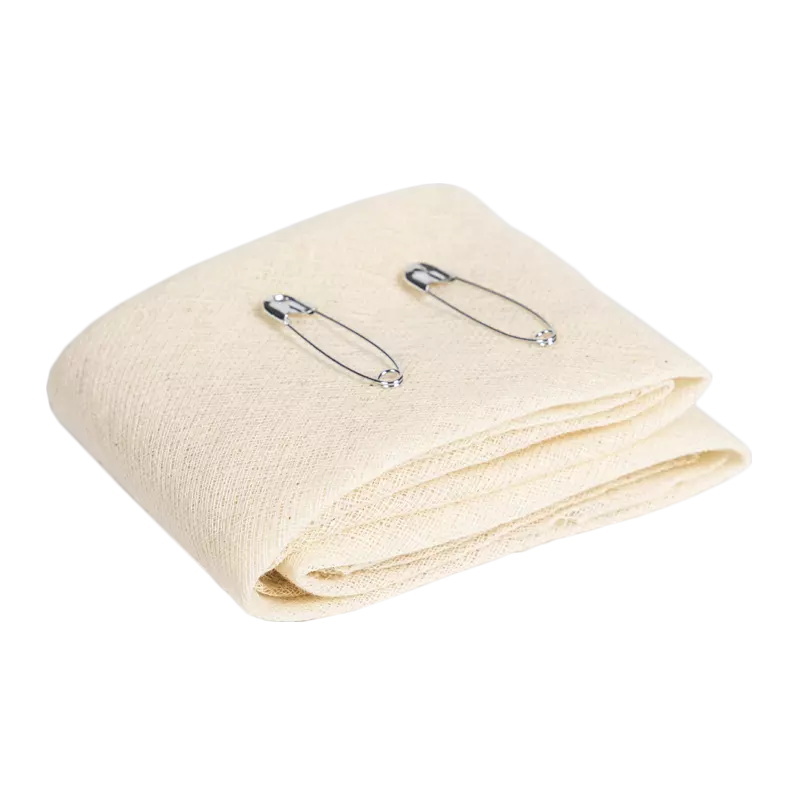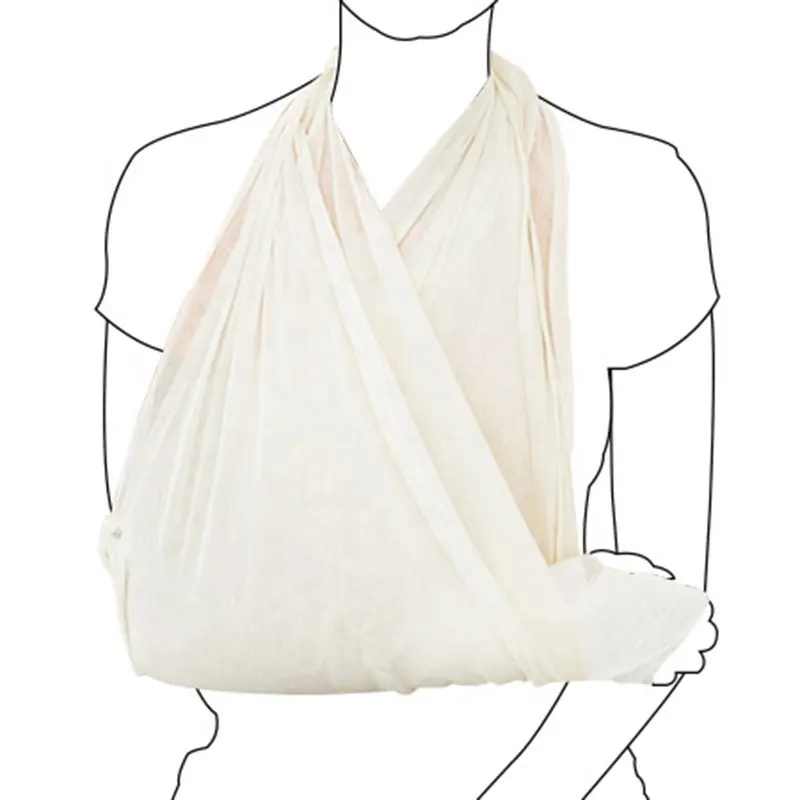 Material: Rubber and polyester
Weight: 85g, 90g, 100g, etc
Clips: Elastic Band Clips, Mental Clips, etc
Color: Skin color
Size: 5cm,7,5cm,10cm,15cm,20cm, etc
Length: 4m,4.5m,5m, etc
Function: Hemostasis
Application: Hospital, clinic, outdoor, first aid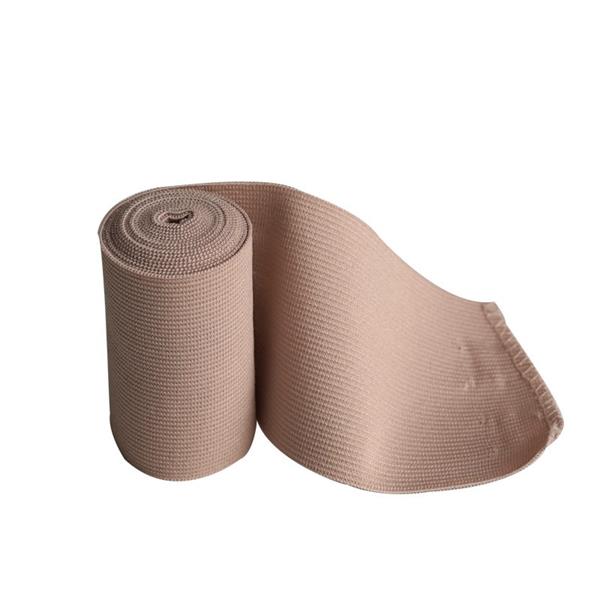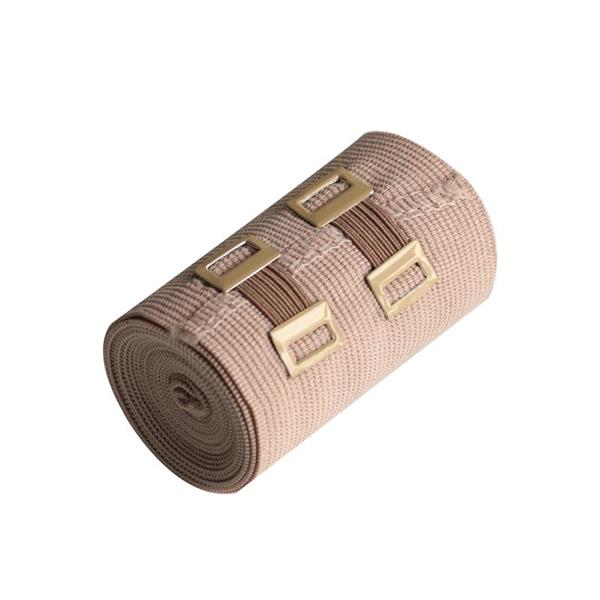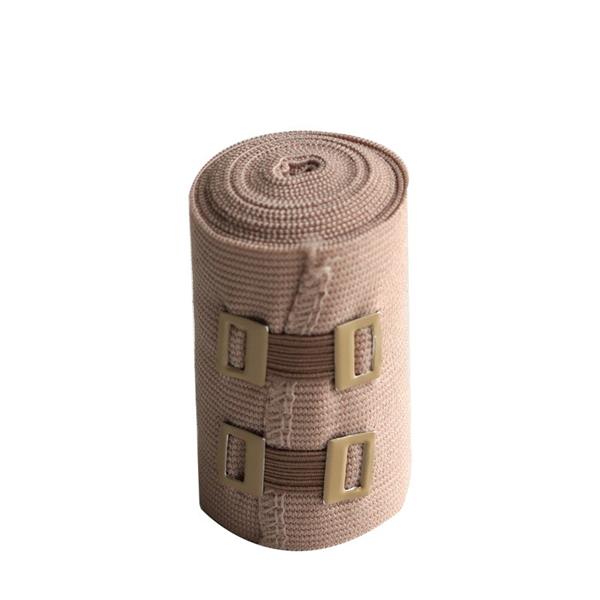 Material: 100% Cotton
Cotton Yarn: 40s, 32s, 21s
Mesh: 12×8,19×9, 20×12,19×15,24×20,28×24 etc
Type: with or without x-ray
Color: white, green, blue
Width: 5cm, 7.5cm, 8cm, 10cm, 15cm, 20cm
Function: Hemostasis
Application: Hospital, clinic, outdoor, first aid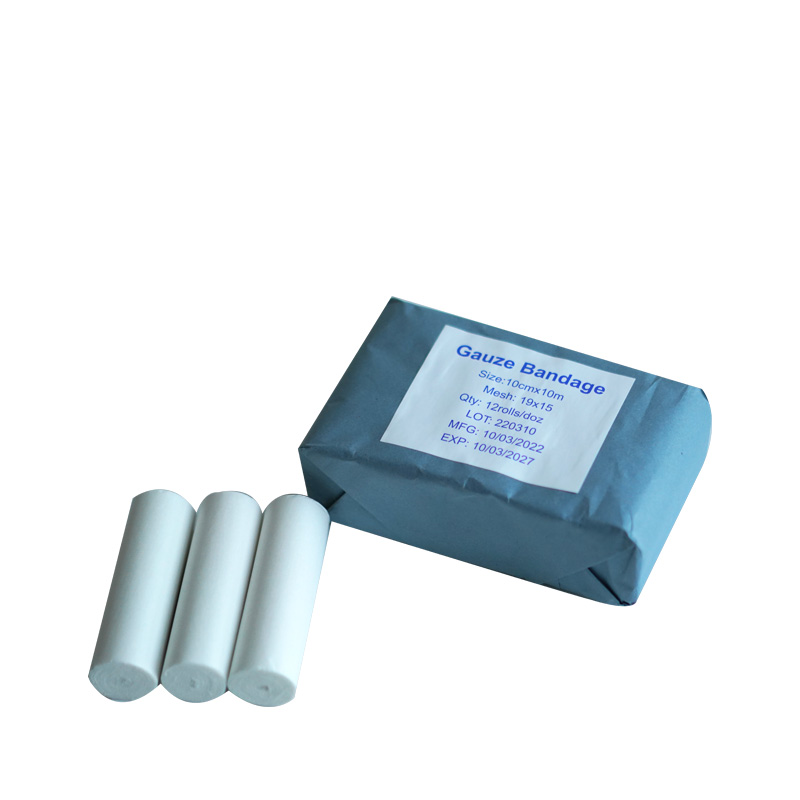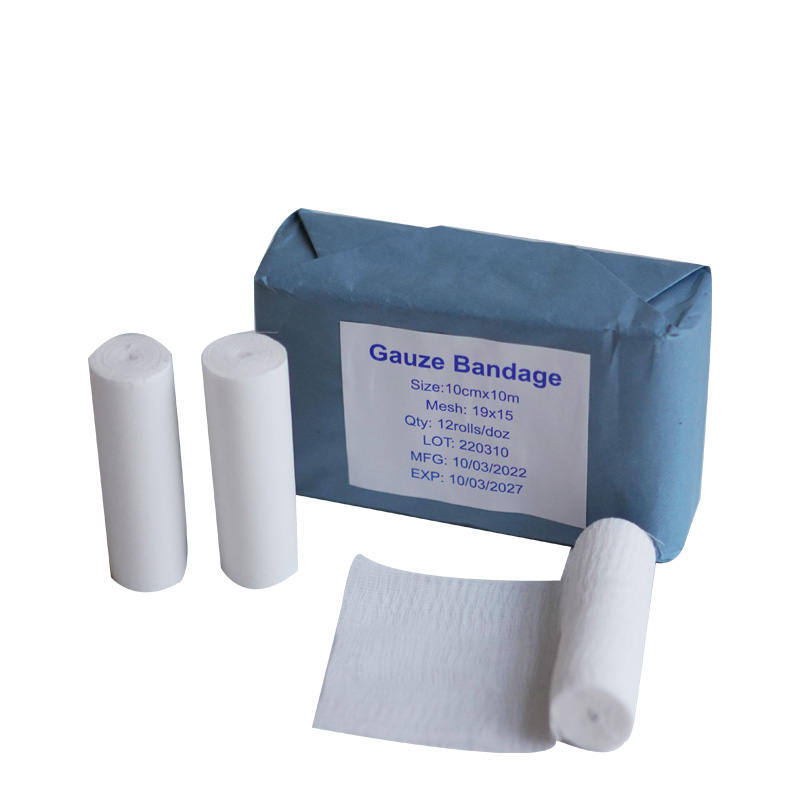 Medical Adhesive Bandage/Self-Adhesive Bandage/Cohesive Bandage
Material: 95% nonwoven+ 5% spandex + medical glue
Fabric weight: 30g/sqm.
Size: 2.5cm*4.5m,5cm*4.5m,7.5cm*4.5m,10cm*4.5m,,15cm*4.5
Color: Blue, White, Yellow, Red, Pink
Glue: Rubber with Latex/Latex Free
Application: Hospital, clinic, outdoor, first aid. Self-adhesive bandages are an ideal dressing product for patients in general surgery, orthopedics, plastic surgery, and vascular diseases. They are also ideal for sports support, sports protection, and first aid.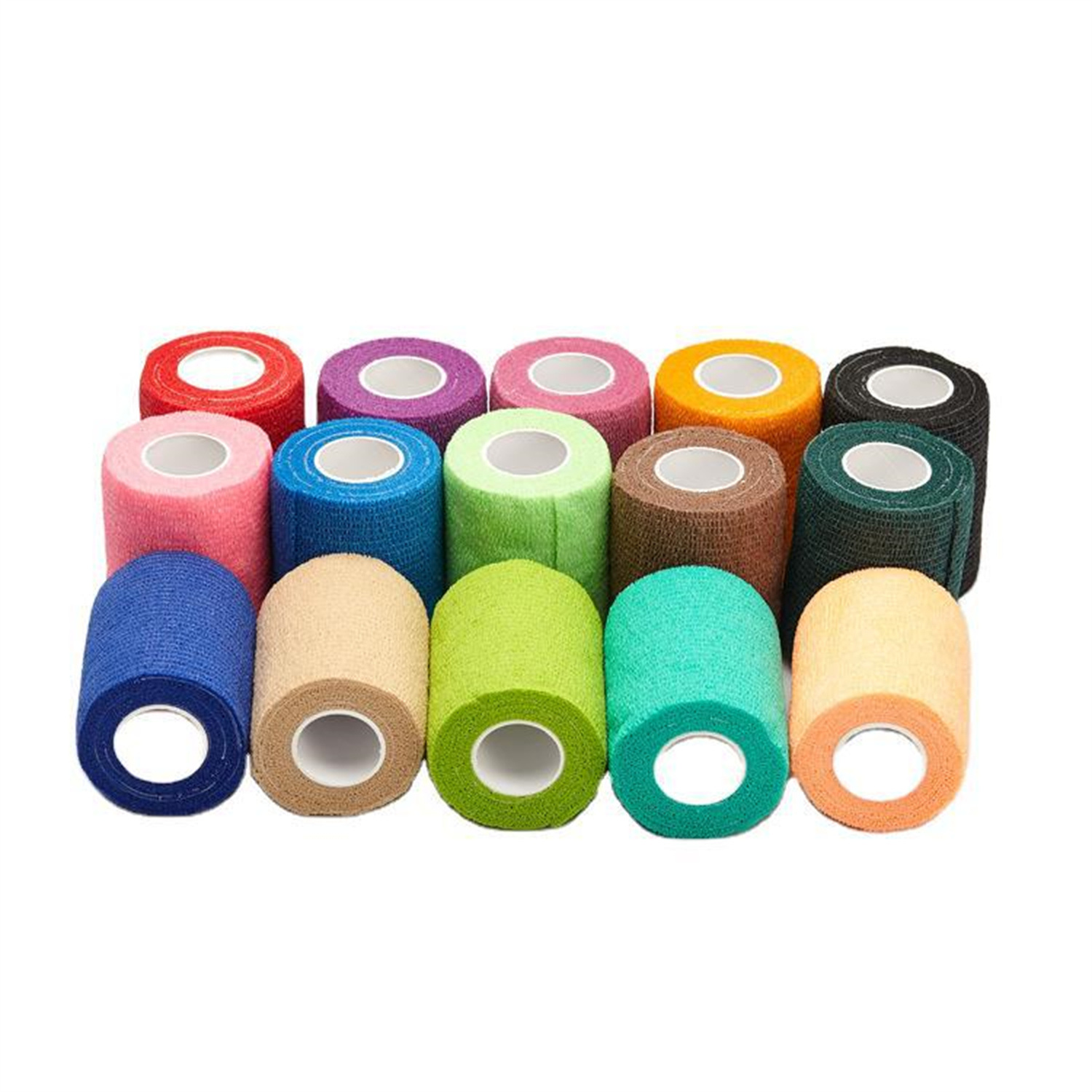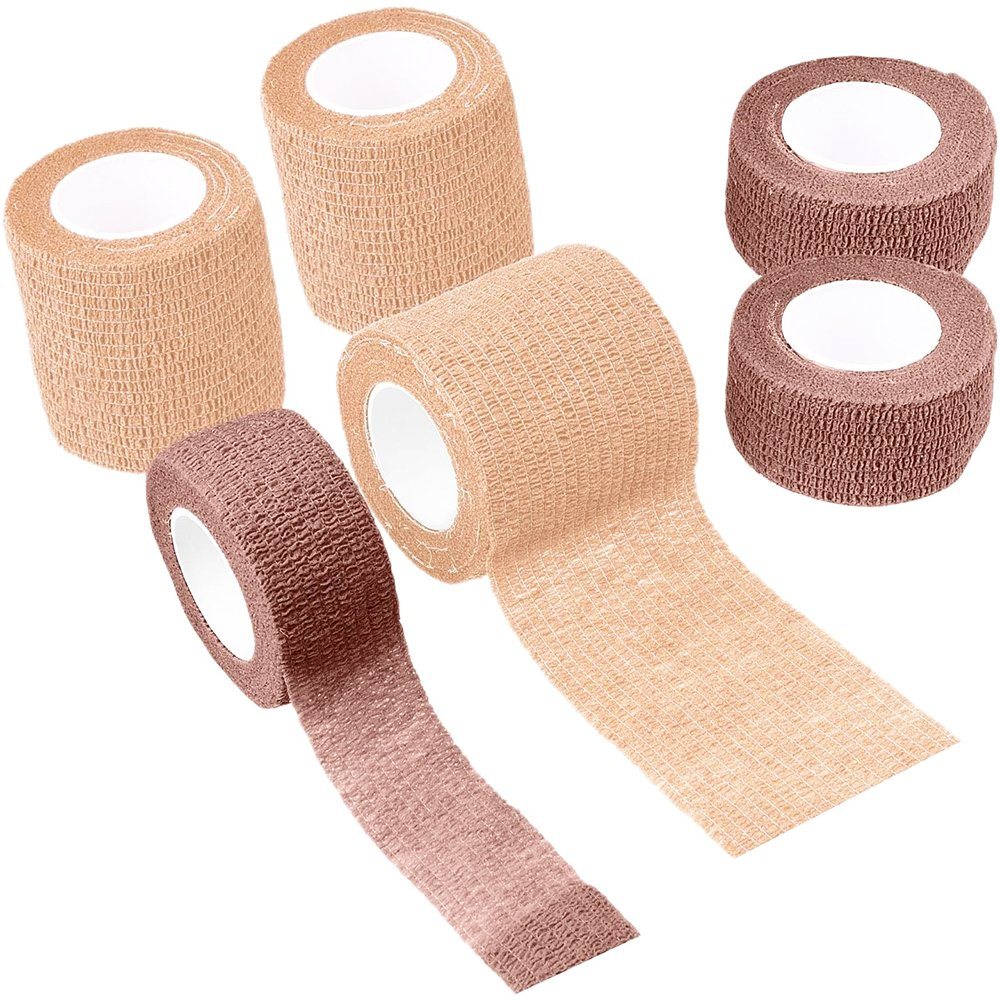 Material: PE, PVC, Fabric, Non-Woven
Size: 22mm,38*19mm,72*19mm or Customizable
Color: Skin, white, etc
Features: Strong, breathable, comfortable; Latex-free, water proof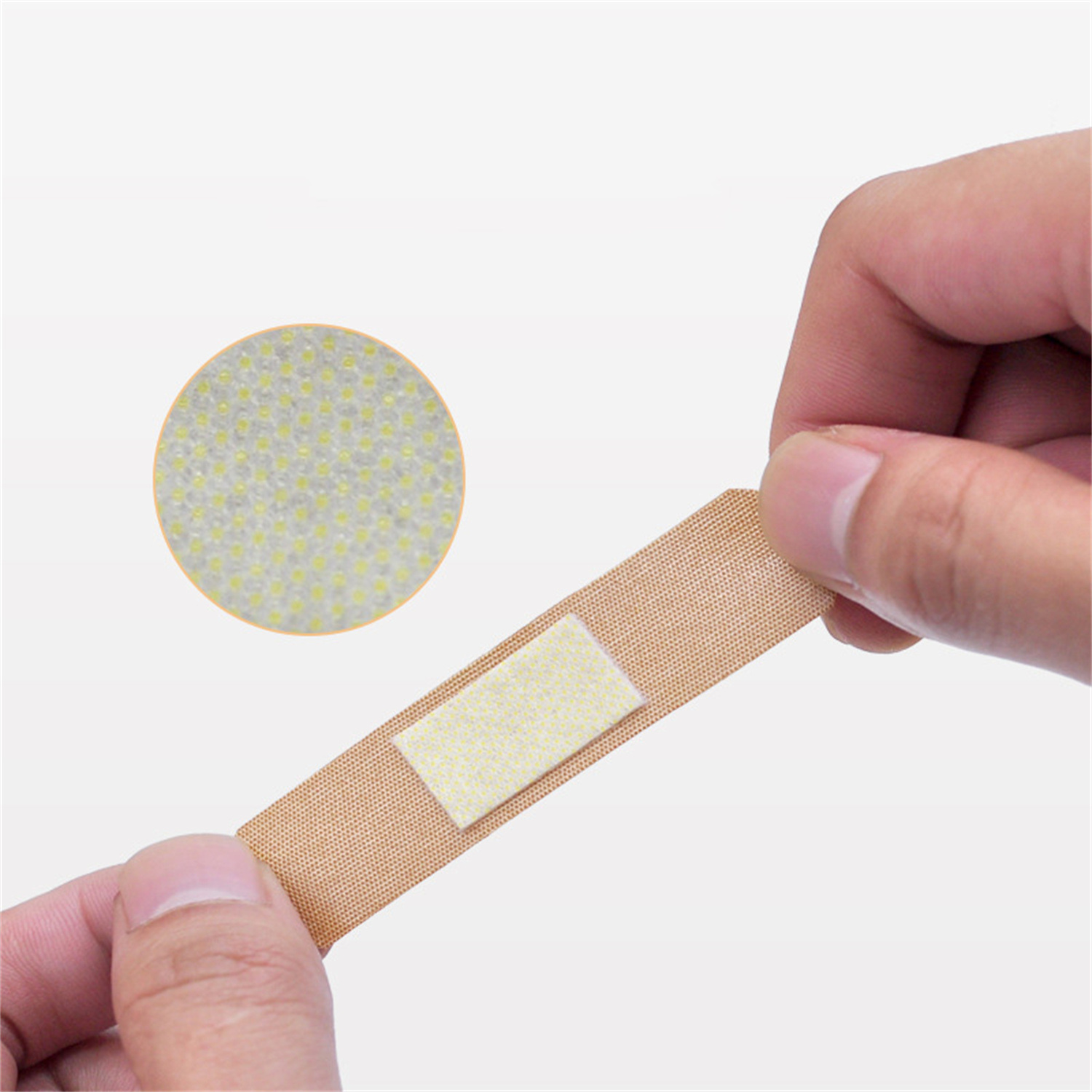 The Role of Medical Bandages: Promoting Healing and Preventing Infection
Most medical bandages found in pharmacies are primarily made from non-linting gauze, serving various purposes in wound management, including surgical injuries, sprains, post-operative dressing, and immobilization. Their primary function is to prevent infection.
When used correctly, medical bandages not only aid in wound healing but also help prevent infections or secondary damage to the wound. Patients are advised to wear protective gloves before handling medical bandages to avoid transferring bacteria to the wound.
Before applying the bandage, a cotton pad or roll can be placed as padding at the wound site. In areas requiring increased pressure or over bony prominences, extra layers of padding can be added to protect the wound. This precaution helps prevent accidental touches that may exacerbate the injury or the entry of bacteria into the wound through gaps in the bandage.
When wrapping the wound, it's best to use a spiral wrapping technique. Avoid excessive force during wrapping and ensure the bandage is smoothed out, creating good support and adherence between each layer. Dipping the gloved hand in water and gently smoothing the bandage can improve its effectiveness.
Medical bandages play a crucial role in wound care by maintaining a sterile environment, reducing the risk of infection, and supporting the healing process. Proper application and care of bandages are essential for achieving the desired therapeutic outcomes.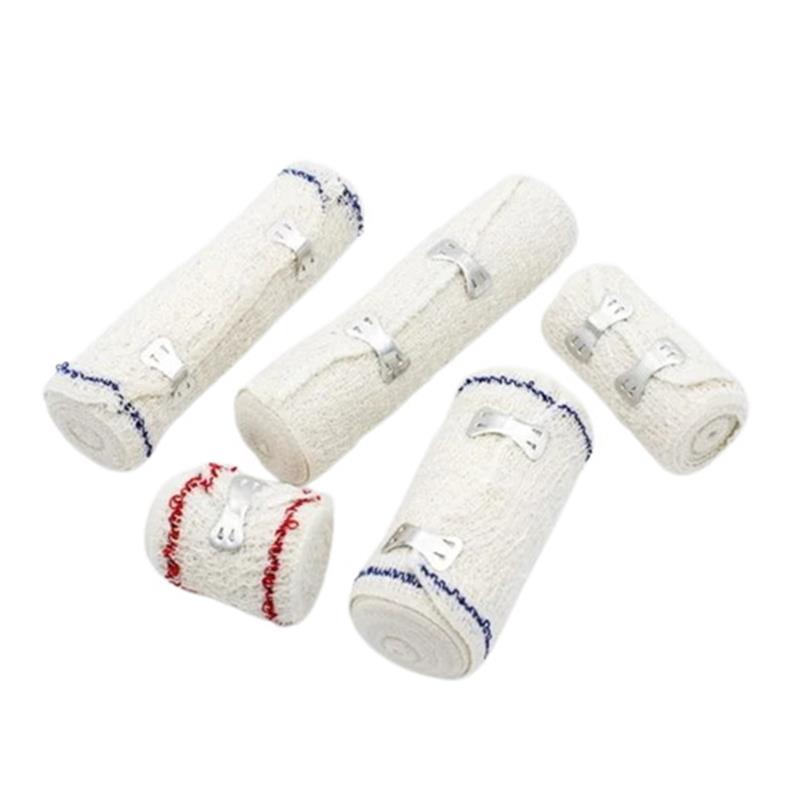 How To Choose The Right Medical Bandage
When it comes to selecting the appropriate bandage, it's essential to consider its purpose and the specific requirements of your situation. Bandages are versatile medical tools, each designed for particular uses.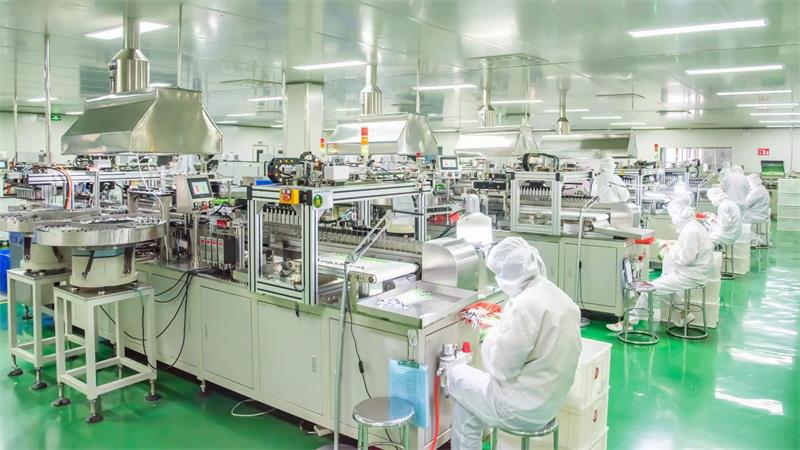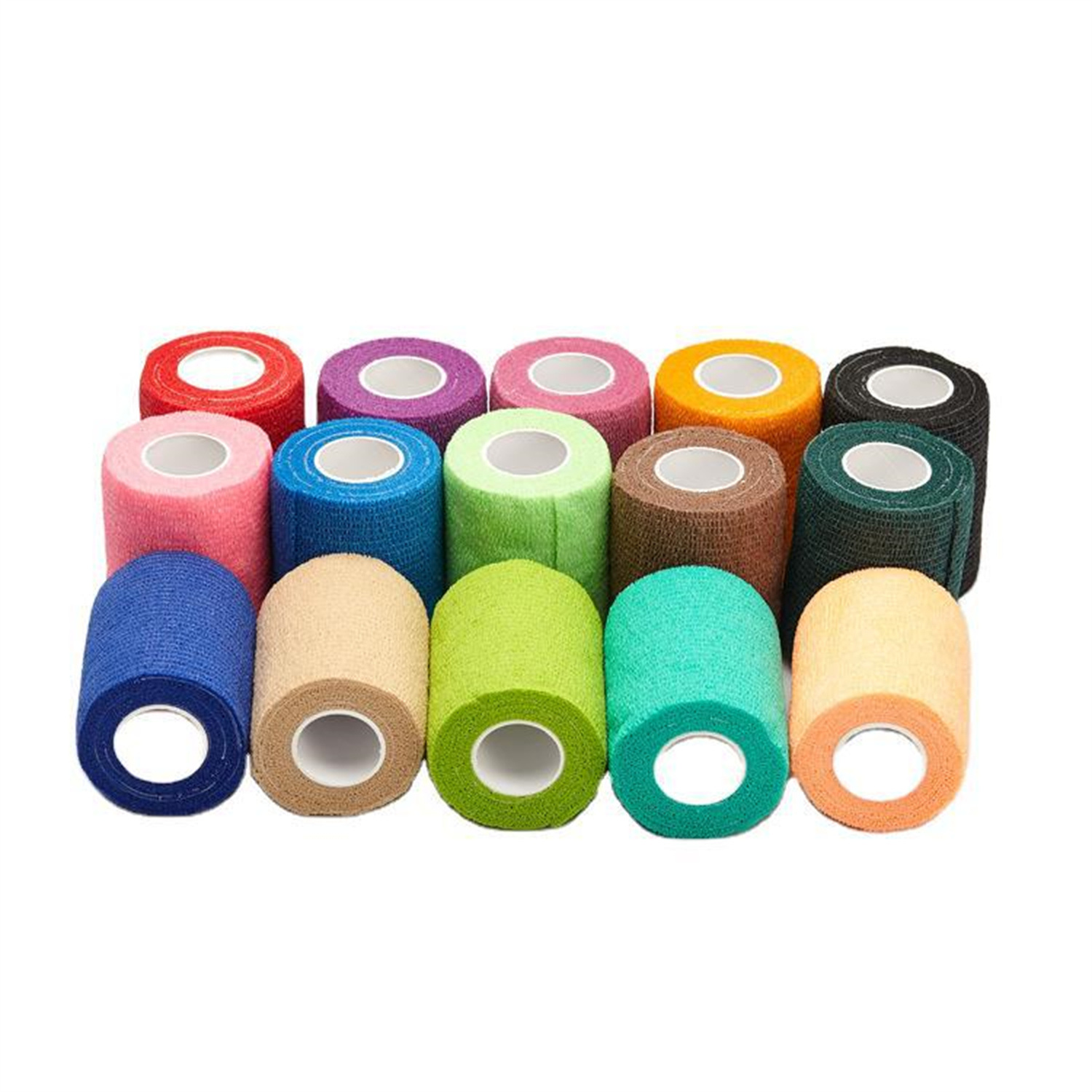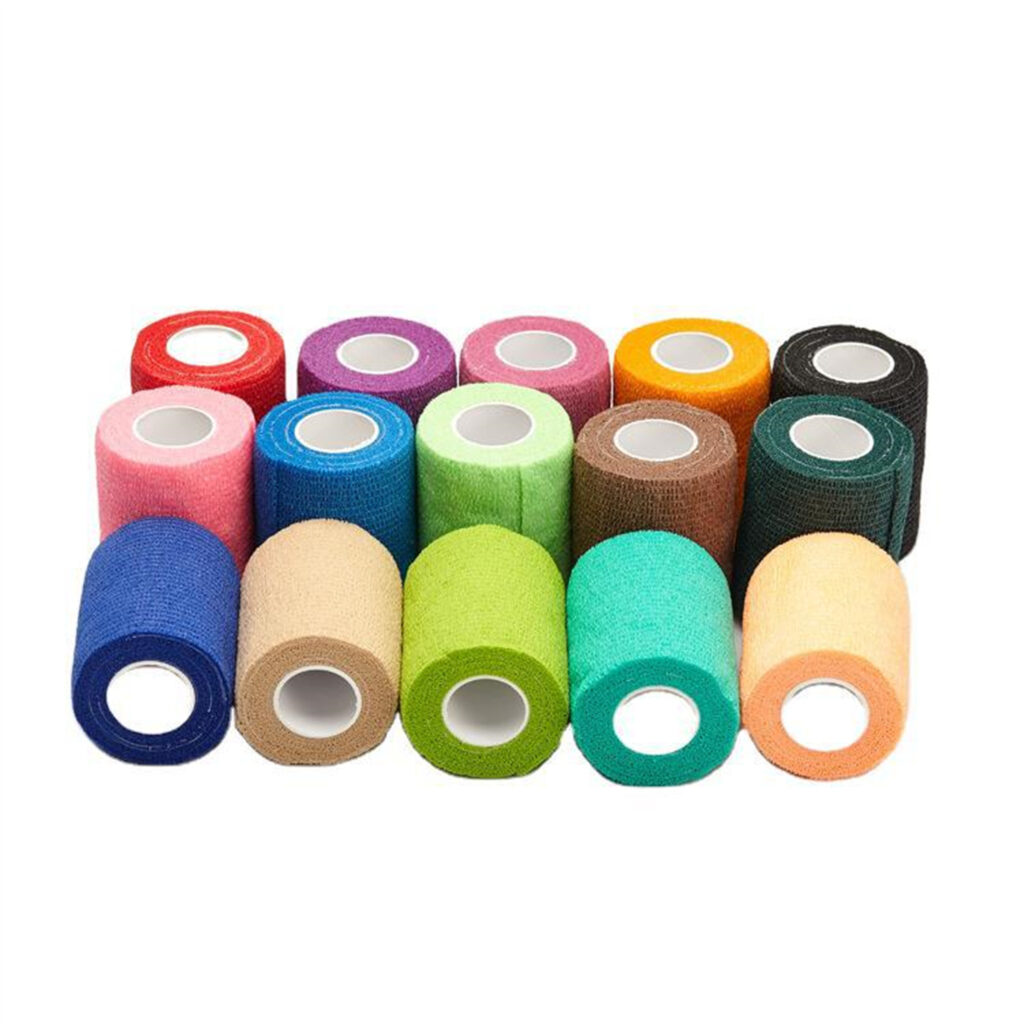 Crepe Bandage: Ideal for providing support and compression for sprains, strains, or injured joints.
PBT Bandage: Highly elastic and suitable for securing dressings, particularly on moving body parts.
POP Bandage: Used in orthopedics for casting broken bones and providing stability during healing.
Triangular Bandage: Essential for creating slings, immobilizing fractures, or supporting injured limbs.
High Elastic Bandage: Offers strong compression and is perfect for managing venous conditions like edema.
Gauze Bandage: Excellent for wound dressing, as it allows for ventilation and absorbs exudate.
Adhesive Bandage (Band Aid): Provides quick and convenient coverage for minor cuts, scrapes, and blisters.
When choosing a bandage, consider the injury type, size, and location. Ensure it's sterile, the right size, and suitable for the level of compression or protection needed.
Frequently Asked Questions (FAQ) about disposable syringes
We would love to hear from you.
To Get The Latest Medical Consumables Solutions